The digital world of 2020 has seen a humongous amount of data stored, interpreted, and exchanged across various platforms. The customer database gathered and analyzed by various businesses, non-profit, and government organizations are the most vulnerable information that can help improve customer service. The seemingly infinite amount of data can generate a marketing plan; it can also help draw budgets and channel behavior patterns to create community activities.
Along with the non-traditional data processing methods and software, it has become necessary to appoint a trained professional to gather, organize and analyze every segment of information flowing in from different sectors. A data scientist looks at efficiently arranging data for an organization and extracts knowledge to give competitive advantage through data-driven business solutions and analytics.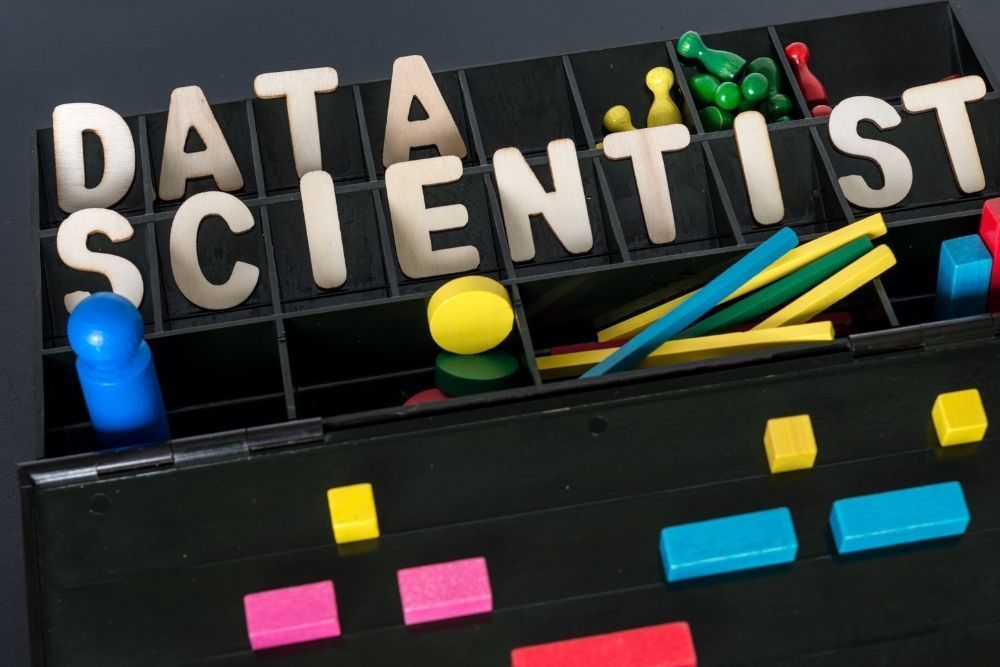 What does a Data Scientist do?
Data science is a constantly changing field with various evolving skills. Data scientists gather and analyze mass amounts of data intending to conclude meaningful results. When businesses are concerned, they determine numbers and statistics into patterns to create advanced algorithms that help in multiplying the outputs. Whereas in terms of data representation, visual contexts are used for clearly putting across the complex numbers from spreadsheets.
How to Become a Data Scientist
Bachelor's degree: IT, Computer Science, Statistics, Maths or Physics
Masters degree: Data or related field
Experience in a field you wish to gain expertise in such as business, physics, healthcare, etc.
If you browse on Google, you will get several e-learning institutes offering self-paced learning modules. But I will suggest you enroll at Data Science Training in Pune at 3RI Technologies for the best Instructor-led Data Science training program. The classes are LIVE and interactive sessions, where there is a continuous discussion about the various concepts like Object-oriented concepts of Python, Mathematical & Scientific computing, Data Visualization, and so on.
Steps to become a data scientist:
Build strong mathematical and programming foundations: Digital science is a heavy on mathematics field that requires an advanced understanding of programming languages.

Become proficient in SQL: SQL is a must-learn programming language to extract data and analysis from databases.

Machine learning is a must: A data scientist must demonstrate the knowledge of algorithms, AI architectures, and statistics.

Some hands-off experience to begin with: You must work on live projects that help you understand the trends in data management.

Get a certification: You can go for an online course and learn abilities that keep you up-to-date with algorithms and tools.
Skills a data scientist must possess:
Programming skills: An understanding of Python, Machine Learning, SQL, R Programming, and AI algorithms is a must.

Interpersonal skills: A candidate capable of presenting product strategy and business goals must possess multi-functional presentation and soft skills.

Data visualization: Data scientists must have a deep understanding of data visualization tools such as Tableau.

Business strategy: Demonstrating big data to meet business goals is an added plus for data scientists.

Interview Strategy: Forgetting a higher salary job Candidate must prepare all the Data Science Interview Questions before facing any job interview.
Read : Demand Of The Software Development Services
Roles and responsibilities of a data scientist:
Identifying data analytics issues and providing impacting solutions to organizations.

Transforming structured and unstructured data acquired from data obtained.

In-depth analysis of processing data using machine learning automation tools.

Reviewing and imparting easy data models to address client views for better growth and retention.
How much do data scientists get paid in India?
The average salary of data scientists in India is around ₹708,012 per year. The salary begins at 5 LPA; for mid-level scientists, it's up to ₹1,004,082/annum, whereas an experienced senior scientist earns up to ₹1,700,000 LPA.
Read : How to Negotiate your Salary (Salary Negotiation Tips)
Job Outlook
The job of a data scientist is ever-evolving and plays around a variety of daily tasks. The coming decade is expecting to see a high demand for data scientists surpassing the average demand of software engineers and data analysts. The job offers a wide perspective owing to organizing, storage, interpretation of data and information that you gain from marketing, product launch, business solutions, and customer retention.
Related Careers
For any trained and experienced professional in big data, jobs that utilize computer technology, information analysis, and forecasting become an extension to the careers of data scientists.
At 3RI , LIVE project that every student gets to work on is a BONUS to the complete course giving the students exposure to best industry practices. Also, you get 100% job assistance through their trained, dedicated team. This team also helps in Resume preparation/updating, interview preparation through MOCK interviews.
With correct guidance from the industry-certified experts, you will walk towards achieving a top position in the company with an attractive package. Explore your skill at Job oriented courses.
Conclusion
Data scientists weaponize data and draw a competitive advantage to industries. If you choose a career in data science, you must reciprocate to the economic and intellectual needs of the market. For formal online courses and certification, visit 3RI Technologies as they have compiled comprehensive and accessible boot camps for professionals seeking help in building a career in data science.